I've been sharing my life here for almost four years. It's been a fun and rewarding journey. I'm NOT stopping! I've loved getting to know all of you and following your stories too. I have expanded though. I've mentioned before that I had stared another site. It's my namesake and it's totally devoted to inspiring mamas to find + follow our passions. It's been received really well. In case you haven't been over, be sure to check it out!
As mamas we have a lot on our plate at all times. There are a ton of huge changes that come our way once our name changes to mama. One change I wasn't ready for is the the placement of my dreams on the back burner. Soon after having my first child, people made it clear to me that my life was changing and my dreams needed to take a backseat –  indefinitely. They weren't trying to be Debbie Downer's. They meant it in the best way possible.  I'm all about my life changing.  I want to be a hands-on, engaging, snuggle party-having mom. I good with making the sacrifices that come with that. I embrace it. So much so, that I had another baby.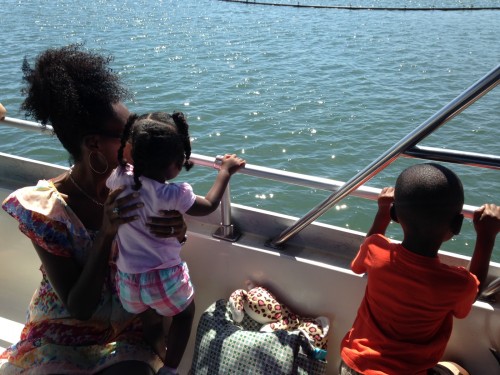 I also more fully embraced my dreams.  My thinking is that my dreams are still valid post-baby. They don't suddenly expire because I have a little person on my hip. What does change is the time I have to pursue those dreams. My priority  is making sure my babies are getting all they need even while I make sure I'm following my heart and pursuing things that I love. It's not easy, for sure. It can be done though.
I should say here that I'm a "prove you wrong" type of girl. If you tell me I can't do something, I'll make it my mission to find a way to do it. I took this same attitude when it came to following some of my dreams after my babies made their way into the world. I've accomplished a few things and I have a long list of things I want to do still. The way that I see it, my kids will benefit from seeing me make my dreams a reality. I bet they'll also be inspired to do the same. I call that WINNING!
Since becoming a mom, I have more friends who are moms as well. A hot topic seems to be all of the things we want to do – one day. Write a book, start a business, launch a blog, etc. From all of our conversations, this guide was born. Meet Get it, Mama! It's a guide I've been working on for what seems like forever. I'm talking practical tips for us to do more of what makes us happy all while rocking our number ONE gig!
I'd love for you to check out my new baby! It is a labor of love and it's FREE! Just click the image below. 🙂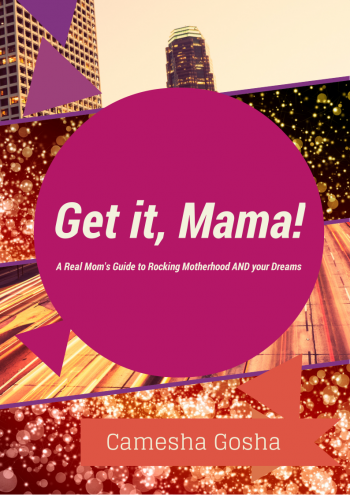 Tell me, what do you struggle with when it comes to balancing babies and pursuing your passions/dreams?